Wanita boutique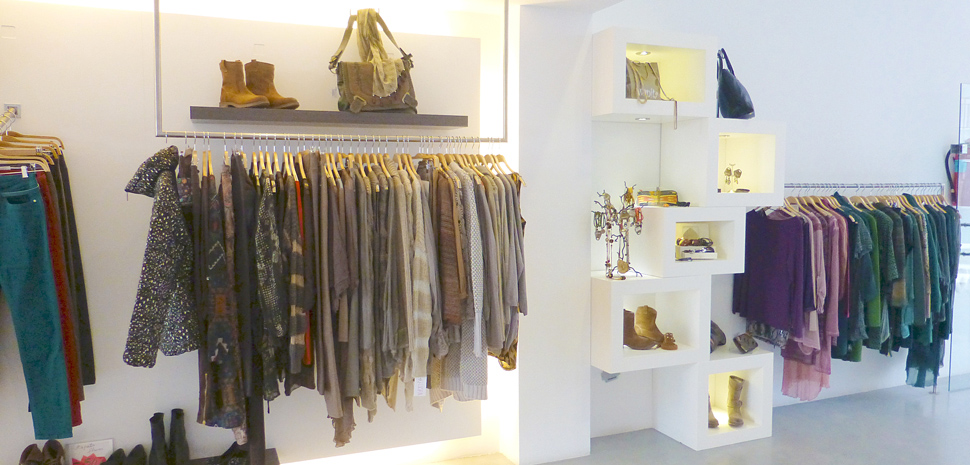 A place where you will find highly original garments in different styles, from the most classic to the most ethnic, but all of them with a distinctive and exclusive style, allowing you to complete your look with original items of fashion jewellery and other accessories such as bags, footwear… all of outstanding quality and beauty.
The perfect place to fashion your own look from completely exclusive and original garments using highly natural and comfortable fabrics.
Wanita in Moraira covers a range of styles, from romantic blouses and filmy dresses to more casual and bohemian T-shirts , which can be combined with boots and original bags to give a more streetwise look.
Wanita also stocks high-quality footwear with a unique design as well as charming scarves and fashion jewellery, meaning shoppers will be truly spoilt for choice.
An open and laid-back design to create a relaxed atmosphere making a shopping trip a real pleasure, and unquestionably a place well worth a look if you are after a more personal style.
Type

WOMEN'S FASHION/

ACCESSORIES

Address

C/LES TOSQUERES,4. 03724 MORAIRA

Horario

MON-SAT 10:00-13:30h/

16:30-20:00h

Telephone

96 574 30 34

Website

GO TO WEBSITE