Family fun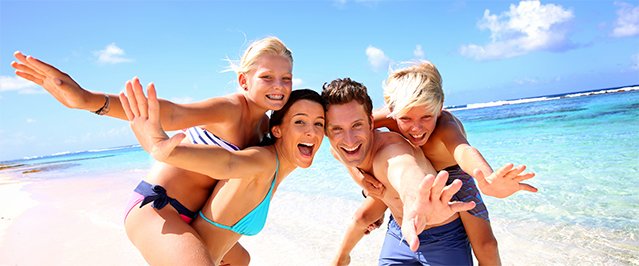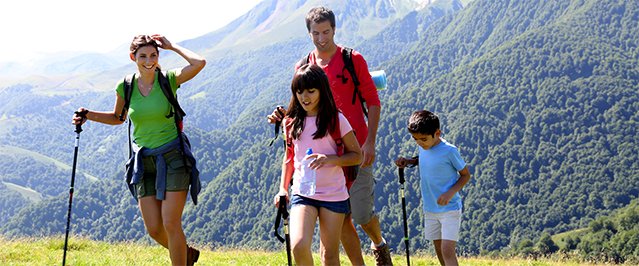 Fun ideas for lively parents and tireless children
"Mum! Dad! I'm bored" How is it possible that kids – and adolescents - can get bored while they're on holiday? It's really quite simple, they need something that lets them break their routine, something that stimulates them and satisfies their desire to learn new things.
That's why so many people are so fond of the Costa Blanca Norte: because we always offer an endless range of plans for every member of the family, there's always something new to do. There is a perfect activity here for every age-group: dance, swimming or music classes for babies; sailing, windsurf or golf classes for kids; climbing, underwater photography or traditional sea fishing for young people. Yes! Even they need to experience new things!
Without needing to go any further, in Altea numerous local artists provide painting and drawing classes for children and young people. Undoubtedly, the perfect opportunity for them to express their creativity and to take the first steps in what may be a marvellous new hobby. They can also always admire the numerous live painting events that are held every now and again. Nearly every child likes to experiment with colours or to admire established artists at work, so they will almost certainly enjoy this activity.
Older children and adolescents (those old enough to look after themselves at sea) will thoroughly enjoy the fun snorkel routes in Benissa. One that is just right for them on account of its relatively shallow waters, is the one in the Cala Els Pinets; here they will find all sorts of rock formations, sandy areas and meadows full of posidonia and seaweed. It's quite common to see octopuses or crabs in the cracks between the rocks, sea bass and mullet in the more open areas, or small fish such as Mediterranean rainbow wrasse, Splittail bass or Damselfish seeking refuge among the marine vegetation. All you need is a breathing tube and goggles: the placid, warm water will do the rest.
The Costa Blanca Norte is also one of the regions with the highest concentration of theme parks to be found anywhere in Spain. Your kids like water and thrills, don't they? Aquanatura and Aqualandia, both close to Benidorm, are their best options. It may well be that your teenagers are braver than you imagined and they're ready for Verti-Go in Aqualandia, the highest capsule slide in the world. 33 metres high, those who dare can reach speeds of over 100 kilometres an hour! Or perhaps they are nature lovers and they prefer diving with the sea lions in Aquanatura.
This particular water park is in fact part of Terra Natura, an original zoological park that covers more than 320,000 square metres in which visitors can immerse themselves in various natural habitats of the animal world: Pangea, America, Europe and Asia. Every last detail in this impressive space recreates the landscape of these continents, from the architectural ambience and the highly original shows they put on, to the themed restaurants or the adventure activities you can take part in.
Without any doubt, the best aspect of Terra Mítica, another of the exceptional theme parks in and around Benidorm, is the excellent shows they put on: a terrifying Halloween spectacle, Oriental dances, clashes between titans and dryads, medieval tournaments, Marquesses, pirates and, of course, Romans… Lots of unforgettable adventures set in the ancient Empire.
Perhaps you thought that water skiing was only for the fortunate few? Not in Benidorm. The world's first seaside cable-ski run was built in Benidorm in 1966. This is a large-scale circuit that will allow your children to enjoy this sport in the company of 12 other skiers, without the need for an outboard motor boat.
The show goes on in Costa Blanca Norte thanks to the Benidorm Circus, which favours human artistes rather animals. Contortionists, jugglers, trapeze artists, clowns, opera, ballet, rock and live music… All decked out in marvellously colourful and eye-catching attire.
The Costa Blanca Norte also has lots of surprises in store for families who like to get out into the countryside. The ecological route that runs along the coastline to the north of Benissa It is an ideal place to take your kids hiking. Perfect for all the family (even for younger children of around 4 years of age), the path is very enjoyable and quite simple. The hike takes less than an hour and runs through several different natural Mediterranean ecosystems with some spectacular views.
All in all, almost endless possibilities for everyone. Sport, popular festivities, animals, sailing, handicrafts… It may well be you will never here the dreaded "I'm bored" again. At least, not on the Costa Blanca Norte.