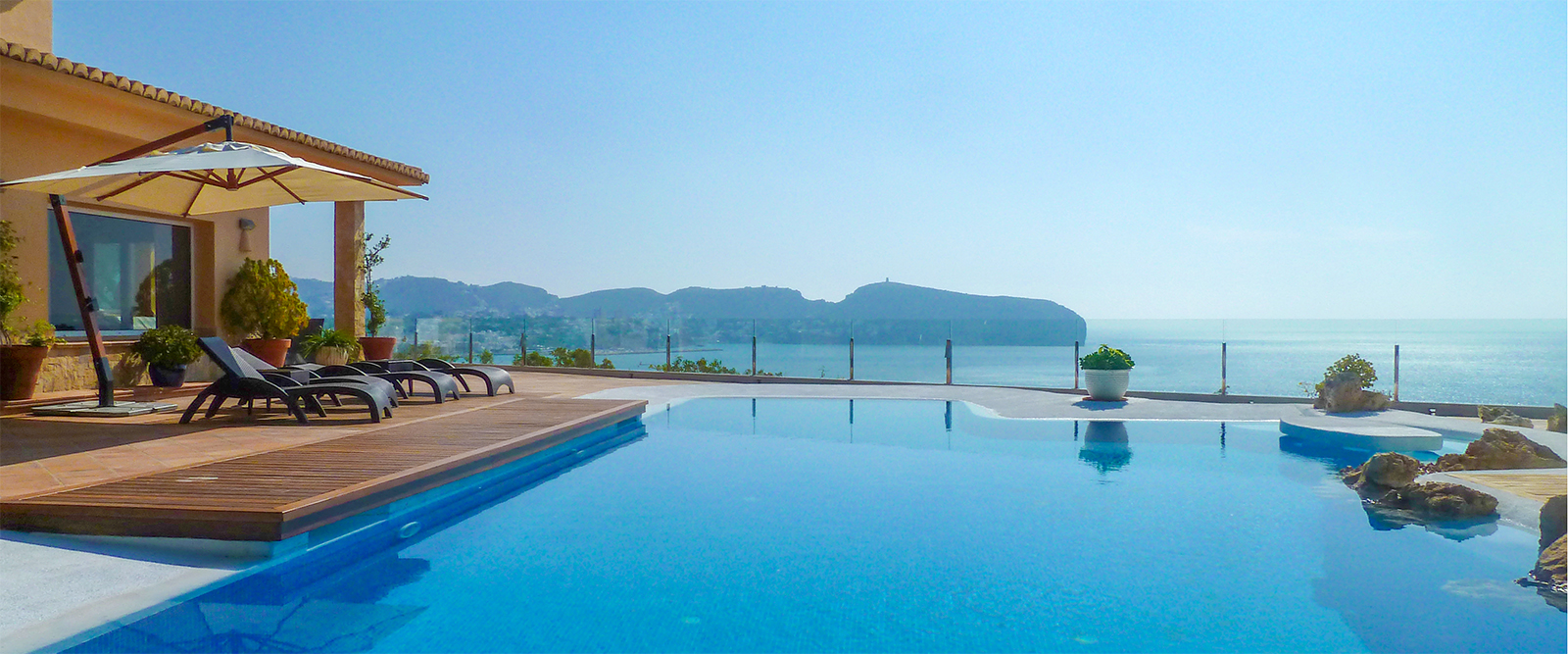 ¿WHY ABANAHA?
Transparency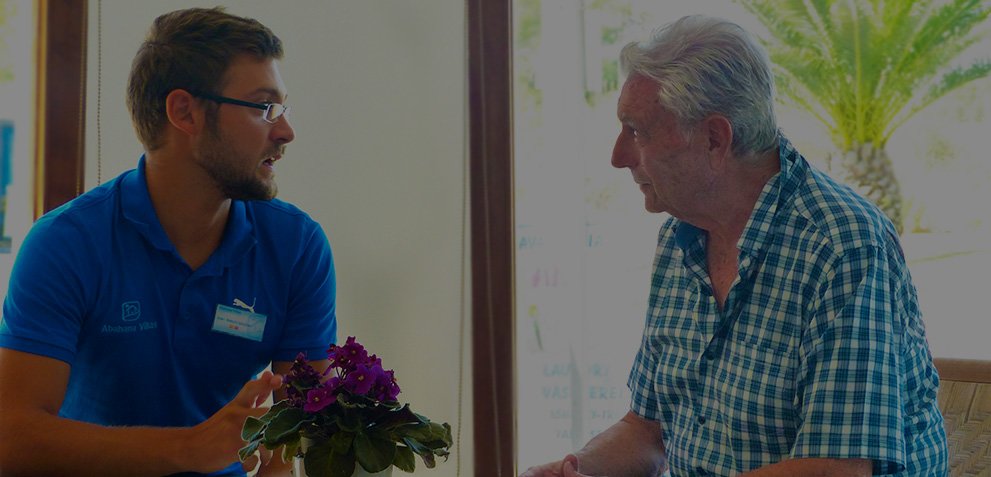 Transparency is our primary value. Only HONESTY and the METICULOUS MANAGEMENT of the PROPERTIES that are entrusted to us, can guarantee a long-term commercial relationship. This is why we base ourselves on transparent work processes and criteria such as the designation of a unique and pre-defined personal manager. This helps simplify the management of the rental, it unifies all the processes and it makes it easier for owners to supervise the status of their investment.
As an owner-associate we continually provide you with updated real information about your property so that you always hold the reins when it comes to managing your home. Because your home is of the utmost importance for us, we provide a villa administration service that is totally innovative, on account of its transparency and efficiency.
We are aware that there is no reason why promises should not become standards of quality and that if one is to eliminate possible errors, one needs to impose discipline and constant effort. If you to go the extra mile, if you want to optimize your investment and have access to all the possibilities that an association with Abahana Villas offers you, contact us and become an owner-associate.
Tranquillity

Tranquillity, in this case, means not having to worry about anything, whether you live close to your property or overseas. Put your home in good hands and your worries behind you. Abahana Villas offers the best property maintenance and administration services in order to provide a totally comprehensive INTEGRAL RENTAL MANAGEMENT service that covers publicity, bookings, reception, problem solving, guest arrivals and departures, cleaning and laundry, garden and swimming pool maintenance, payment and handling of bills, breakdown repairs, tax advice etc.
Tranquillity is knowing that your property will be LOOKED AFTER DOWN TO THE LAST DETAIL. We employ an extensive team of professionals, all of whom will be coordinated at all times by your personal manager, thereby guaranteeing that all you need to do is sit back and enjoy the benefits of an excellent investment while your property is maintained in the best possible conditions.
Control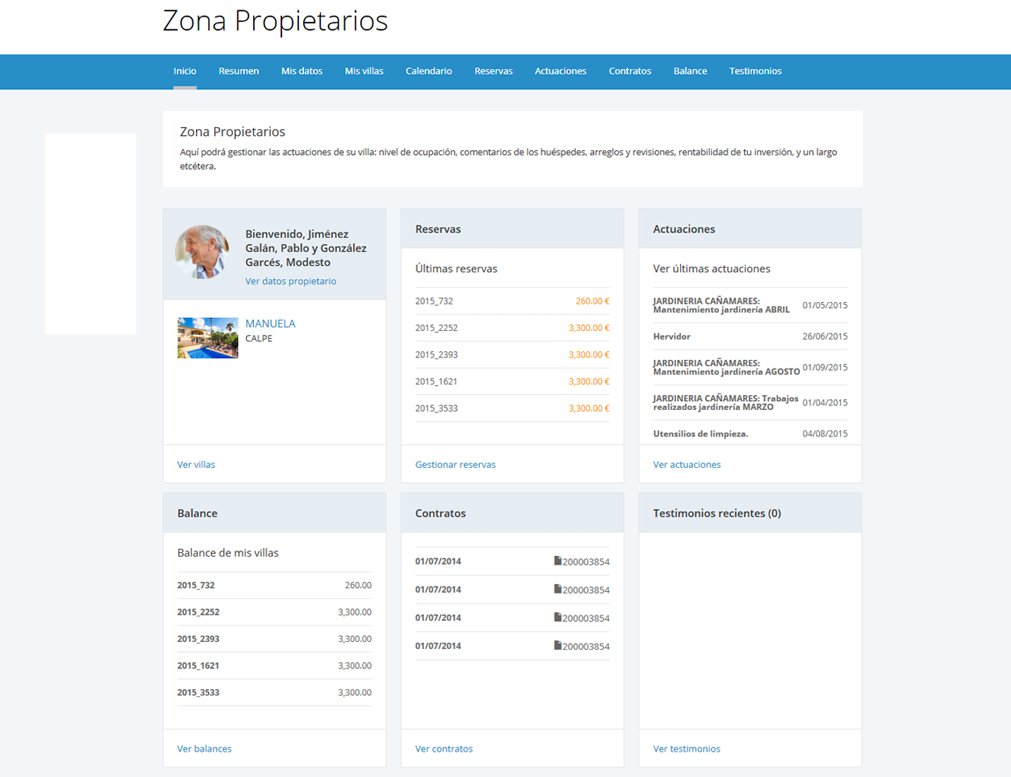 As an owner-associate, you will be given PERSONAL IDs with which to access our modern and efficient IT system.
Once you are in your PRIVATE AREA, which will be available to you on a 24/7 basis, you will obtain clear and complete, totally on-line information: bookings made, calendars, income obtained, statistics, client feedback and all the actions we have carried out on your property. In this way, no matter where you are, you will always be close to home. Furthermore, the actions we undertake will be ACCOMPANIED BY DOCUMENTS AND PHOTOGRAPHS so that you can see for yourself the condition of your house, just as if you were actually there yourself. We are fully aware that the principle on which our company rests is that of the QUALITY OF OUR SERVICE; for that reason, the information we provide has to be responsive and accessible. This is quite fundamental, as it has to do with your security and control and of course, with the satisfaction and pleasure of working with Abahana Villas.
Profitability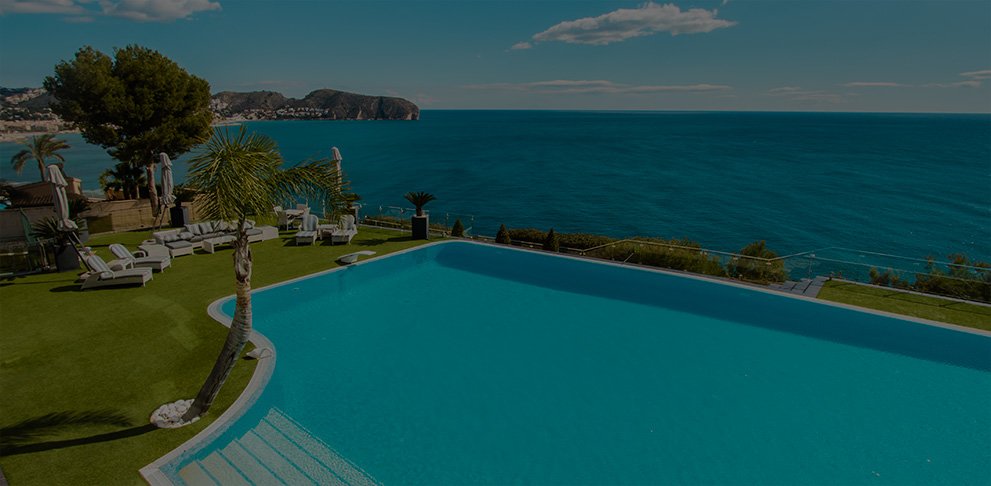 Best possible profitability!
Our team puts all its talents at your service in renting your property and in providing you with MAXIMUM PROFITABILITY. We undertake small-scale projects that include improvements to gardens and decorations, and we purchase elements to personalize the property, in line with a specific guest profile, generally speaking aimed at families with children, groups of friends or retired couples who also wish to stay for lengthy periods in the winter sun. Meanwhile, we are continually striving to improve our web and our booking system, offering ever more information and services to our guests and owner-associates. Currently, www.abahanavillas.com is by far the most visited domain, well in front of our competition, with thousands of visits to our web each month. Our visitors come from Spain, France, Belgium, England, Germany, Holland, Russia... and other parts of the world. A very importance percentage of our clients RETURN AND ENTRUST their holidays year after year to Abahana Villas. Just imagine! As well as the impeccable service we provide, your property will enjoy the BEST POSSIBLE VISIBILITY and maximum occupation. The highest in the market! This is why we offer customizable guarantees, irrespective of the occupation. Contact our PROFESSIONAL, MULTILINGUAL TEAM and we will show you all the potential of Abahana Villas so that you too can become one of our owner-associates.
Visit our help center for guests and owners to learn more and answer any questions.