We have a house for you,
find it!
More than 250 private villas for rent on the Costa Blanca Norte.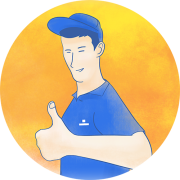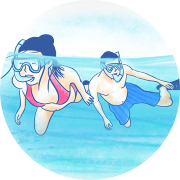 Top-quality personalized service
You are our guest: we will look after you as you deserve to be looked after, politely and with distinction.
Personal assistance at your destination, 24H accompaniment and service.
Experienced, multilingual staff.
A vacation with the maximum number of services at your disposal.
An extensive list of references from satisfied customers.
Specialist knowledge of the areas' leisure activities
The Costa Blanca has all you need for an unforgettable vacation.
All the local information personalized for you and your family.
We will help you find places that are perfect just for you.
Make your booking now and receive our best suggestions.
Only the best private villas, Bookings full of facilities
The best selection of villas in the Costa Blanca.
The best guaranteed price with no administration fees.
Lots of offers, simple and safe booking.
Manage your booking on-line, choose how you wish to pay.
Book now and cancel free of charge within 72 hours.
null
La Costa Blanca, donde tus deseos se hacen realidad
La Costa Blanca, donde tus deseos se hacen realidad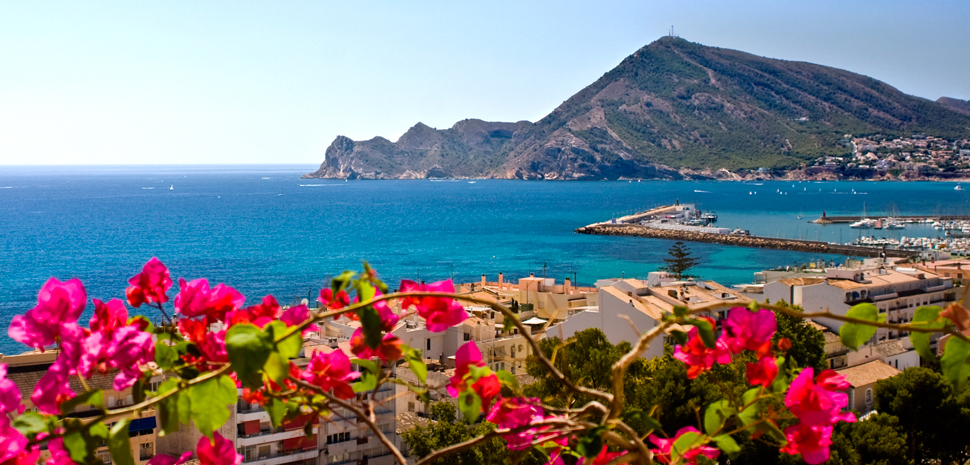 Crystal clear waters, Mediterranean pine and oak forests, pebble beaches and fine sandy beaches, sublime diving conditions and year-round warm weather make the beaches of the Costa Blanca the perfect place to spend a few unforgettable days relaxing with us.
With a total of 58 awards for its 12 beaches and marinas, this province in Alicante can claim the largest number of blue flag beaches in Spain. A unique destination for incredible experiences on its beaches and enchanted corners: Benidorm, Altea, Denia, Calpe, Moraira, Benissa, Jávea… where will you stay? Don't worry, when it comes to the beaches along the Costa Blanca we have a plan for every day!
Long, sandy beaches with lifeguard service, blue flag awards and charming seafronts where you can sample a wide range of bars and cafés as well as areas with play equipment right on the beach and space for skating -plenty for the kids to do-, these are just some of the facilities on our much loved Levante coast. Benidorm's Levante Beach, with over five thousand hammocks or beaches like Calpe's La Fossa Levante, La Roda in Altea and L'Ampolla in Moraira, with a castle jutting out almost on the beach creating a picture postcard view.
These and other beaches offer some of the best facilities for a day of sun and sand in the utmost comfort. Many of these beaches also have facilities for the disabled and the shallow waters make them ideal for children too.
Calpe is the perfect option for anyone into sailing and adventure sports.
Spend a few unforgettable days discovering the amazing sea life or doing water sports like sky surf, kayaking or snorkelling: You won't be disappointed by Cala el Raco, Puerto Blanco beach with pebbles and sand or Cala les Urques. Altea's Cap Blanch is a pebble beach next to the Sailing Club, making it easy to combine a trip to the beach with a days' canoeing.
The waters at Mascarat beach and La Barreta and La Solsida Cala (coves) are so clear as to be almost transparent, you'll be able to see native species like nacra and other large molluscs. Both these beaches and coves are rocky pebble beaches leading down to stunning deep-blue waters.
In fact, the huge variety of plant and animal life on the sea floor of the Costa Blanca has meant there are huge numbers of protected species as well as marine reserves of incomparable beauty, not to be missed. Benissa also offers more of the same.
If you're looking for a quiet little corner, this forgotten hideaway is seemingly untouched by man. It's a great place to spend the day exploring these unique locations on foot, Cala de la Llobella in Benissa, where you can still find pines right on the shore line or Cala Pinets, from where you can walk to Les Roques Negres - rocky outcrops in strange red and ochre, it will take your breath away.
From Les Bassetes bay you can access an impressive ecological walk, while Portet beach in Moraira is a magnificent setting to have a relaxing dip or hike up to the Cap d'Or watchtower and soak up a bit of history. Don't miss it!
To watch one of the spectacular Costa Blanca sunsets, worthy of any impressionist painting, Puerto Blanca beach in Calpe and Cala Baladrar in Benissa both boast chiringuitos (beach bars) with live music, making the sunset a real feast for all the senses.
For watching the sunrise, Benidorm's Poniente beach can well claim to be the best way to start the day. This beach also has a stunning promenade, in the form of breaking waves. Art or nature?
Tell us where you like to swim and we'll tell you what you need. It's sure to be the Costa Blanca!